The Unofficial Camp Diana-Dalmaqua Website
Background wallpaper is a view of the girls' softball diamond and the lower social hall. Photo courtesy of Eric Mokotoff
---
Penny Marshall at Camp Diana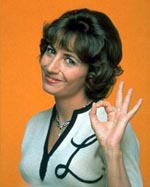 Sound clips and Video from May '99 appearance on "Rosie O'Donnell"
RealAudio & RealVideo Buffered Stream
(Requires RealPlayer G2 or RealPlayer 7 Basic)


Of all the famous alumni who have attended Diana-Dalmaqua, none has achieved the scale of both popular appeal and artistic success as Penny Marshall. Her acting credits include the part of secretary Myrna Turner on "The Odd Couple" television series. And, of course she is famous to millions around the world as Laverne DiFazio of "Laverne & Shirley". Even more impressive is the fact that she is one of the most successful directors in Hollywood, having directed "Awakenings", "The Preacher's Wife", "A League of Their Own", and "Big" - the latter two films having grossed over 100 million dollars each. Yet, first and foremost, she's a girl from the Bronx who's always had the ability to make people laugh. Remembers co-counselor Rita Coffield Podair: "Penny was a counselor in 1963. I have a staff photo. She could open beer bottles with her teeth. I had the same day off and so we spent some hilarious days together." Click on the icons below to see and hear excerpts from her "Rosie" appearance with Girls' HC Ethel Rosenberg.

"It was Camp Diana-Dalmaqua", RealAudio


"I loved camp...", RealAudio


Ethel Rosenberg, mystery guest, RealAudio

Ethel & Penny reminisce...RealAudio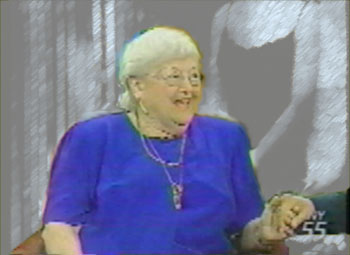 Ethel & Penny in RealVideo
---
Speaking of "Laverne & Shirley"...
Television has a way of oversimplifying our cultural history. "Laverne & Shirley", a 70sTV series, was set in the early 60s - which were anything but simple. Yet, for the majority of baby boomers, this part of the decade is remembered as a formative time when our innocence had yet to be shattered by political assassination, riots, war and the resultant social upheaval of the latter half of the decade.

This was especially true of the summer camp experience.

Another Camp Diana counselor, Marcia Blank, used to entertain the camp with her singing, accompanied by Dalmaqua counselor Bruce Milner. Bruce went on to record "Come On Down To My Boat" with his group, Every Mother's Son in 1967.

Marcia, who was christened "Marcie Blane" for her professional recording début, burst onto the Billboard charts in the fall of 1962 with a song that reached #3 nationally, and stayed on the Top 40 charts for thirteen weeks.

It's a song that today's young women will find totally incomprehensible. But, it's a representative sample of the pre-liberation era of teenage longing as reflected in the rock n roll of the day.
Marcie Blane, singing "Bobby's Girl"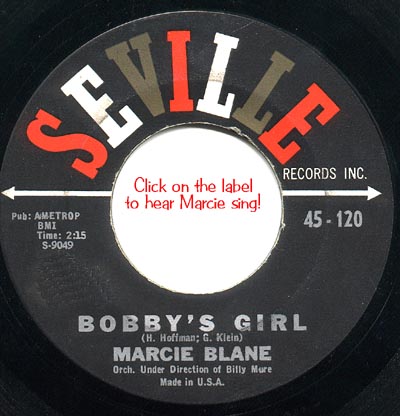 ---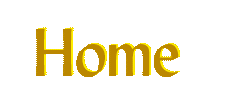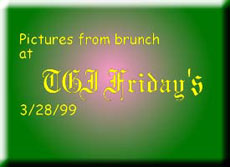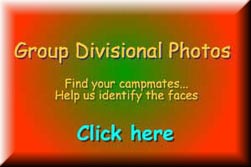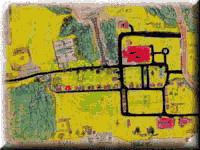 Map of Camp Diana-Dalmaqua
Circa 1970



Diana-Dalmaqua postings - Click on

Reunion News Bulletin Board...
You just might see a message from an old bunkmate.