The Unofficial Camp Diana-Dalmaqua Website
---
Boys Campus as it appeared in the early 60's.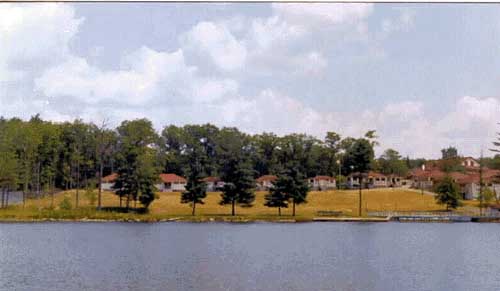 Boy's Campus as it appeared in the early 60's. This is from the collection of the late Herb Ross, and was probably used as a promotional during the off-season. (Photo courtesy of Eric Mokotoff)




Girl's Campus, early 60's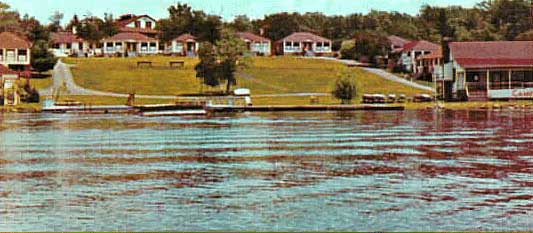 From the same period, this photo actually made it to the brochure that was sent to our parents, who were so impressed that they sent us forth to what would be one of the greatest adventures of our lives. Of course, speaking from the male perspective, getting to girl's campus was one of the greatest adventures of our lives... (Photo courtesy of Eric Mokotoff)


Milton & Ruth Kurtz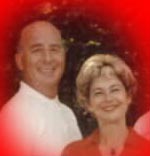 Milton and Ruth Kurtz, who owned and operated Camp Diana-Dalmaqua from 1955-1972, making it one of the premiere camps in the area. Shown here in 1961. (Photo courtesy of Eric Mokotoff)


Ellis Marmor & Sy Alter
Ellis Marmor and Sy Alter, two key members of the senior staff, bought the camp in 1973 - Not only did they continue the great traditions of CDD. They consistently upgraded and modernized the facilities to keep Diana-Dalmaqua at the vanguard of summer camping. Sy & Ellis owned & operated the camp through 1990. They are shown here welcoming everyone at the start of the 1986 season. (Photo courtesy of Mark Goldman. Excerpt from video shot by Steven Lifshey)


Staff Photo 1960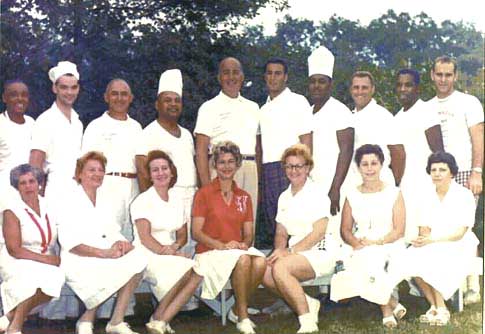 A group shot of the mature staff in 1960.
Standing (L to R): Unknown, unknown, Herb Ross (Pioneer Counselor), unknown, Milton Kurtz (Owner/Director), Richie Kurtz (Director), James "Jimmy the Cook" Charlton, Stan Rubin (Boys' Head Counselor), unknown, Larry Rocklin
Seated (L to R): "Aunt" Bertha Mendelsohn (Camp Mother), unknown, Ruth Wasserman (Dietician), Ruth Kurtz (Owner/Director), Ethel Rosenberg (Girls' Head Counselor), Elaine Rocklin (Office), unknown. (Photo courtesy of Eric Mokotoff)



Main Office and Dining Hall, early 60's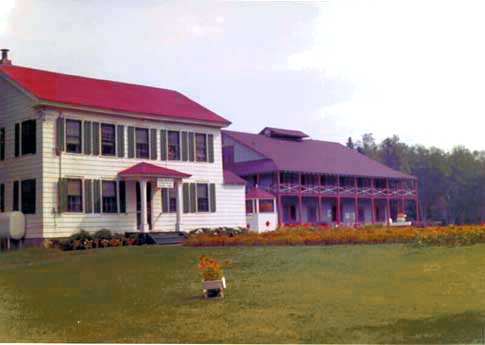 A view of the office (a.k.a "The White House") and the Dining Hall. Notice anything strange about the Dining Hall? This photo was taken prior to the renovation which expanded the main room and did away with the external support beams on the ground floor. The new front wall replaced the beams and featured large picture windows. You oldtimers remember... (Photo courtesy of Eric Mokotoff)

Dining Hall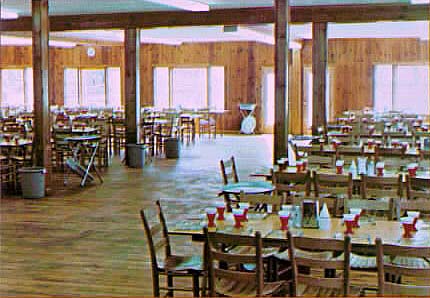 See the picture windows? By the way, we all know about camp food. Here's what the official line was: "The spacious, bright and cheerful hall lends itself to the proper appreciation and enjoyment of leisurely eating. Menus are carefully prepared and well-balanced with plenty of fresh vegetables, milk, fruits and good wholesome meats - all especially prepared for children as they like it." (Photo courtesy of Eric Mokotoff)


Visiting Day, 1966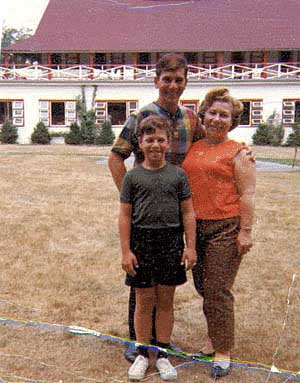 My brother Art was a Junior Boy in 1955...after a ten year hiatus, he returned in '65 as a general counselor and became drama counselor in '67. Every summer the family would come up on Visiting Day and hang out. Pictured: Art, Andy and Mom - Rochelle.


Andy & Art Baum, Visiting Day 1970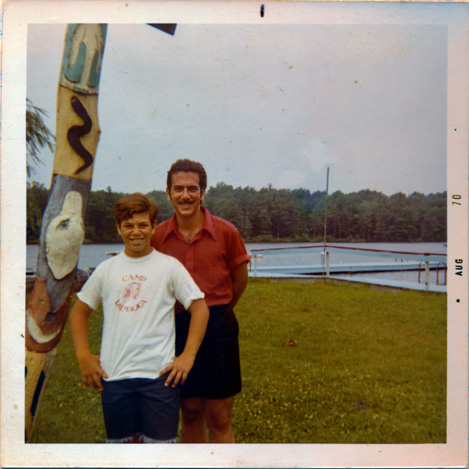 My first summer at CDD was 1970. This was brother Art's last free summer before graduating from medical school...He returned as camp doctor for two weeks in '72.



Sophomore Boys, 1963
If I had been at camp in '63, this would have been my group. There was no long hair (the Beatles were as yet unknown in America), JFK in the White House...and Vietnam still a faraway "brush war" in Southeast Asia...
Top Row: In the middle is Ruth Kurtz. To the left of Ruth is Richie Kurtz. And to the right of Ruth is Boys' Head Counselor Sam Kostman, who eventually became Assistant Director. At far right is general counselor Elliot Siegel.
Middle Row (L to R): Joey Tawil, Hal Rose, Larry Kapust, Len Frischer, Jimmy Newman, Mike Epstein
Front Row (L to R): Eddie Gibstein, Julian Kaplan, Neil Wyman, Seth Becker, Steve Wohlman, Peter Cohen, Aunt Bertha, Richard Sands, Hal Lewis, Johnny Mines, Bobby Steinberg, Randy Pearl (Photo courtesy of Randy Pearl)


Collegiate/S.A. Boys, 1970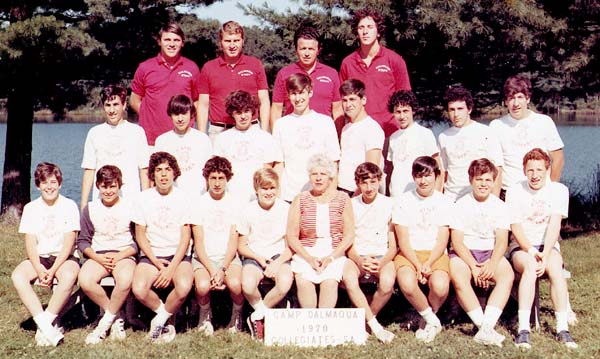 Top Row (L to R): Peter Tepper (Groupleader), Sy Alter (Boys' HC), Sam Kostman (Ass't. Director), Jerry Duberstein (General Counselor)
Middle Row (L to R): "Aristotle Onassis, Jr", Jonny Tepper, Joel Levine, Ed Lippe, Jimmy Newman, Jimmy Haber, Jan Press, Alan Blowstein
Front Row (L to R): Gary Silver, Eric Kipperman, Danny Shainis, Arthur Djmal, Kenny Brown, Aunt Bertha Mendelsohn, Joey Tawil, Marc Roth, Andy Baum, Alan Scharf
Hear these lads sing their famous ode to camp handyman Julius Wolff:

"I'll Be Deh" (Song composed by Collegiates/S.A.s. Inspired by the experiences of Alan Blowstein, who is solely responsible for the concept.)
Requires RealPlayer from RealNetworks
Click here to download free software


Bunk 14 Rangers - 1970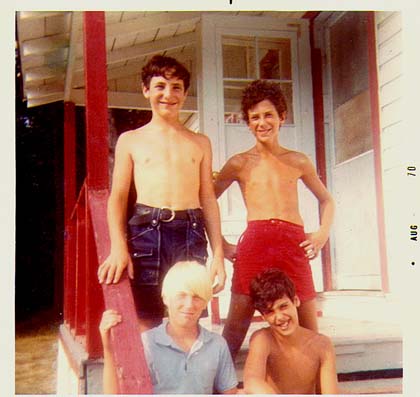 Clockwise from top left: Jody Scharf, Rich Schoninger, Jimmy Carr, Glenn "Whitey" Markowitz


Bunk 10 Collegiate/S.A. Boys - 1973
That same division three years later in the summer of '73.
Top Row (L to R): Dave Lippman (ass't tennis counselor), Dave Shalom, Peter Tepper (groupleader), Glenn "Whitey" Markowitz, David "Marky Maypo" Bloom, Mike Eisenberg
Middle Row: Sol "Deuce" Steinberg, Peter Thea
At Bottom: Ike Saff waves for the camera



Visiting Day 1980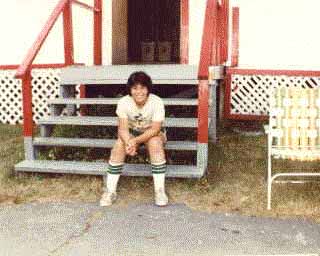 Collegiate Boy Darren Shevchuk sitting on the middle steps of Bunk 10, seven years later... (Photo courtesy of Darren Shevchuk)


Junior Boys' Cookout, 1974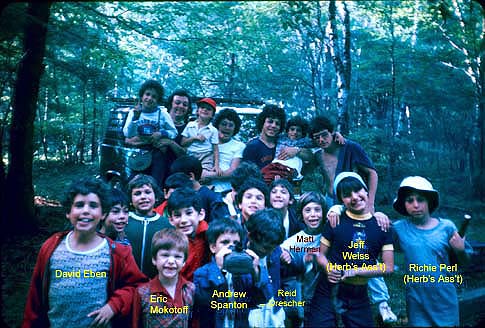 The boys in this picture are actually Darren's contemporaries. This shot was taken at the campfire/overnight site which was tucked away in the woods, across the road from the campus. In back of David Eben are Paul Seng and David Hertzberg. Alfie Marten is behind Eric Mokotoff. And Abie Ades is partially visible in back of Alfie. David Portnoy & Scott Levay can be seen behind Reid Drescher. In the back row, left to right:
Evan Tawil, Fred Verhaeghe (general counselor), Jay Auerbach, Julian Kaplan (general counselor), Andy Baum (general counselor), Michael Schwartz, and Jack Cohen (groupleader).


Senior Boys, 1976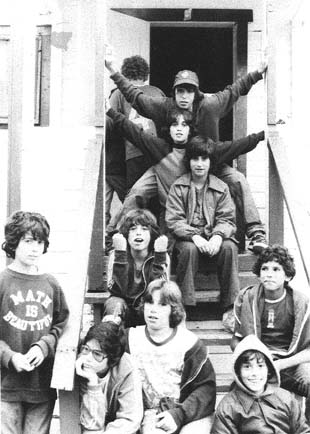 After having worked in Manhattan the previous summer, I returned to CDD in 1976. Here's a representative group from the Senior Boys of that summer:
From the top: Brian Levay (back toward camera), Alan Berger, Kevin Padawer, Neil Caren, Richie Perl (giving the power salute).
Left to right: Craig Blitz, Michael Dushey, Sol Pearlman, Russell Reznick (in hood), Stan Betesh


Senior Girls, 1976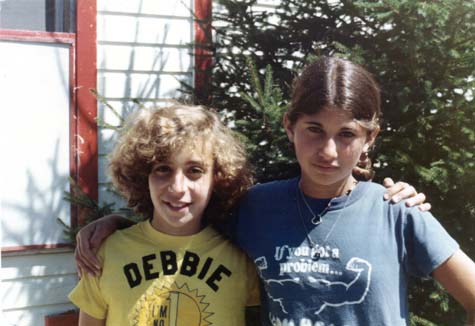 Debbie Isaacs and Sally Kruteck - Both girls represented Camp Diana in the Under 13 tennis tournament. And, Sally was the youngest member of the Under 16 softball team.

April 4, 1998 at "Venue", N.Y.C.
What a night...the first true camp reunion since Diana-Dalmaqua closed its doors. It attracted a huge crowd of former campers, counselors and staff, encompassing several generations who attended camp from 1955 through 1990.
Pictured (L to R): Lauren Bratskier, Bonnie Greene, Carrie Goldstein, Jennifer Bassen, Jason Kemmesat (Photo courtesy of Bonnie Greene)


November 1, 1997, Howard Beach, Queens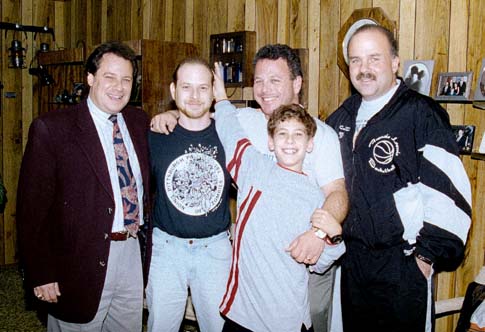 Some of us had a mini-reunion Halloween weekend '97:
(L to R) Julian Kaplan, Eric Mokotoff, Andy Baum, Jared Baum, Mike Eisenberg

---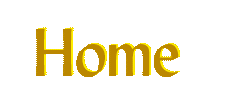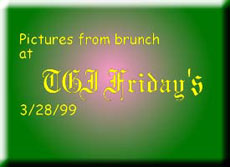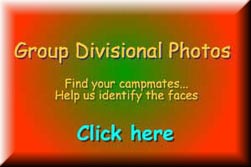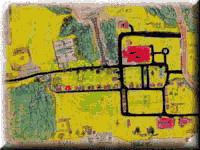 Map of Camp Diana-Dalmaqua
Circa 1970



Diana-Dalmaqua postings - Click on

Reunion News Bulletin Board...
You just might see a message from an old bunkmate.