All photos courtesy of Bruce Kern and family.
---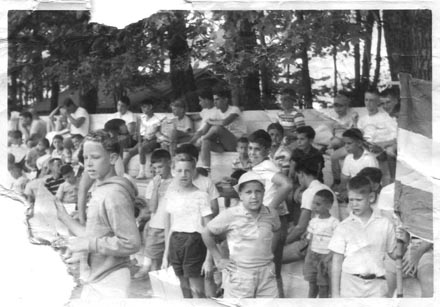 Bruce and a cast of thousands gathered on the upper field bleachers, 1950's. Those of you from the Sy/Ellis era might not recognize the white-painted wooden bleachers that were replaced after the summer of 1972.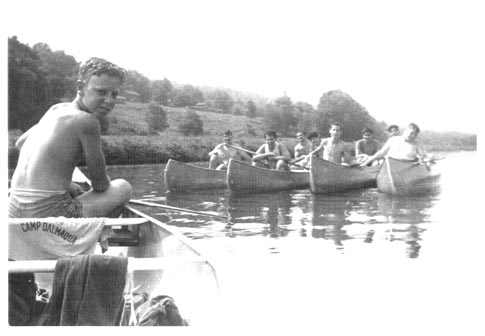 Bruce and his division on the Delaware River in the late 50's.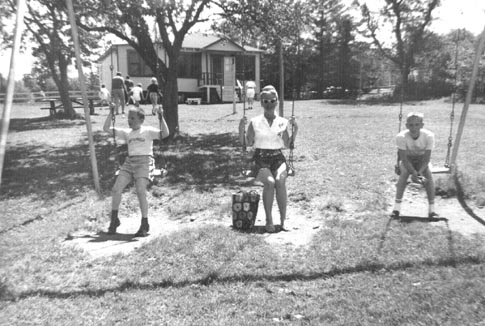 Visiting Day, way back when... This photo was taken on Girls' Campus. In the background is College Hall.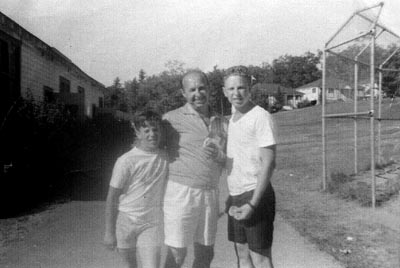 Father and sons, Chet and Bruce.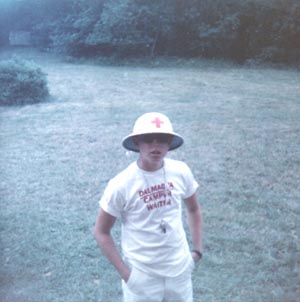 Bruce during his waiter years.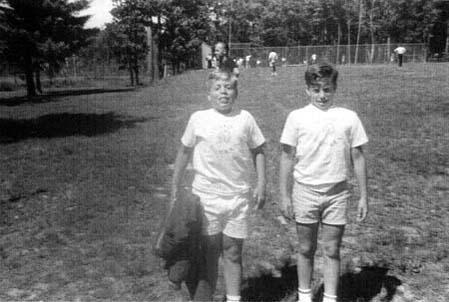 Mark "Moose" Mestel and Chet Kern, 1963(?)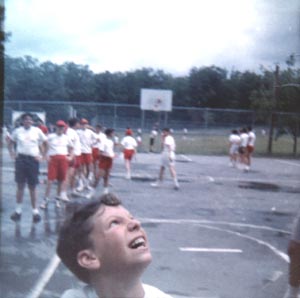 Searching for UFOs on the outdoor basketball courts, early 60's.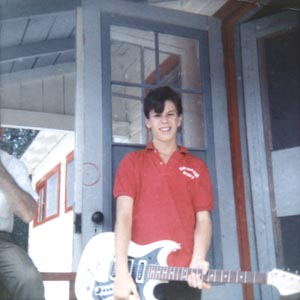 Chet "Atkins" Kern rocks out on the porch of Bunk 14.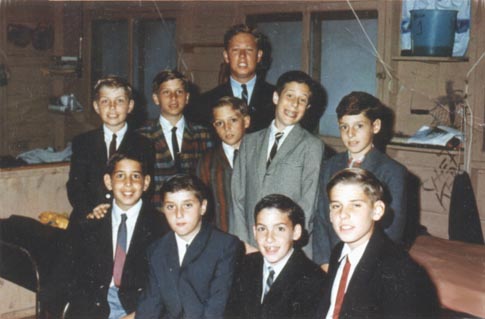 The mobsters of the dais...nothing like a camp Bar Mitzvah. And this was nothing like a camp Bar Mitzvah - these guys are all spit-polish for the annual banquet. Note graffiti at frame right. The wall has been tagged by a Kern family capo.



Kern Family, The Next Generation.
Here, in no particular order, are photos from the eighties:
Alexis and Jarrett Kern's era...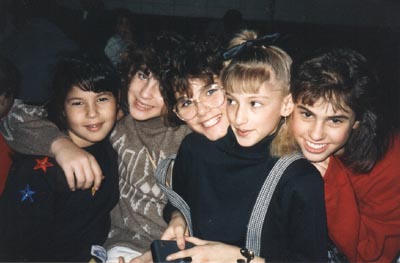 L to R: Lauren Peldman, unknown, Erica Mason, Lori Glover, Dana Nagler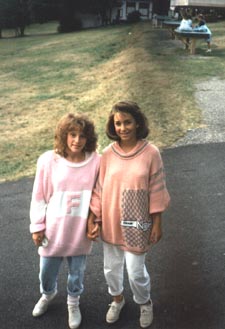 L to R: Jessica Weinman & Betsy Klinger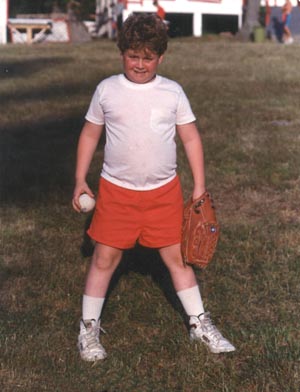 Jarrett Kern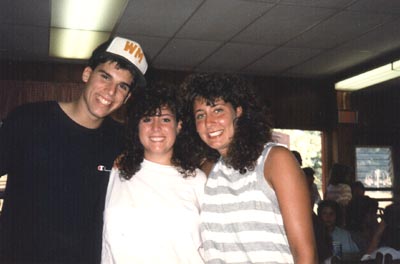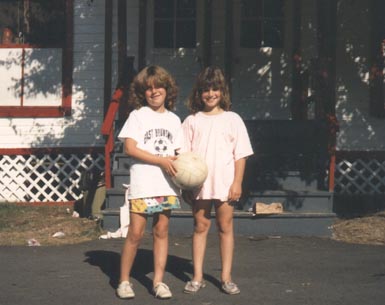 L to R: Bari R. & Jennifer Zelin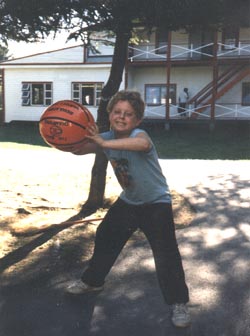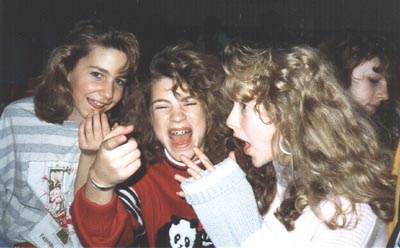 L to R: Betsy Klinger, Elise Kleinman & Jessica Weinman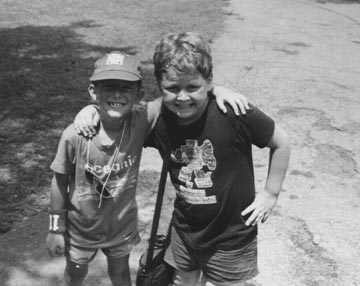 Jon Ragovin and Jarrett Kern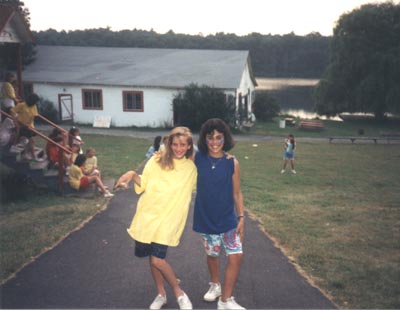 On the left is Jill Tanowitz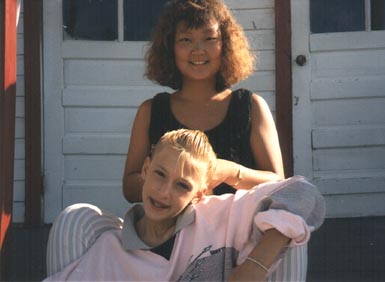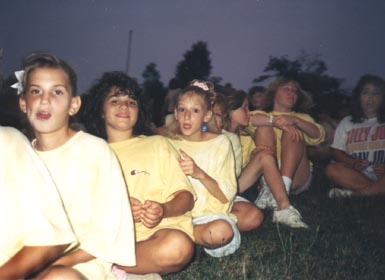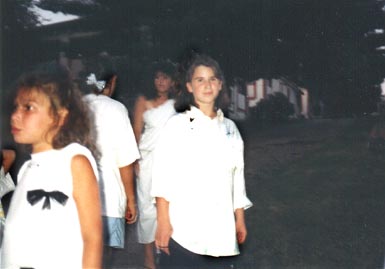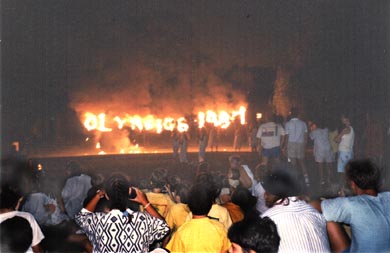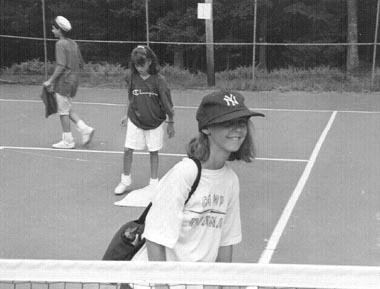 ---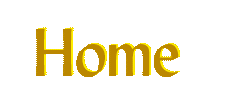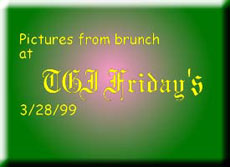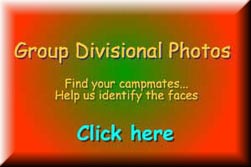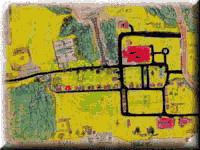 Map of Camp Diana-Dalmaqua
Circa 1970



Diana-Dalmaqua postings - Click on

Reunion News Bulletin Board...
You just might see a message from an old bunkmate.